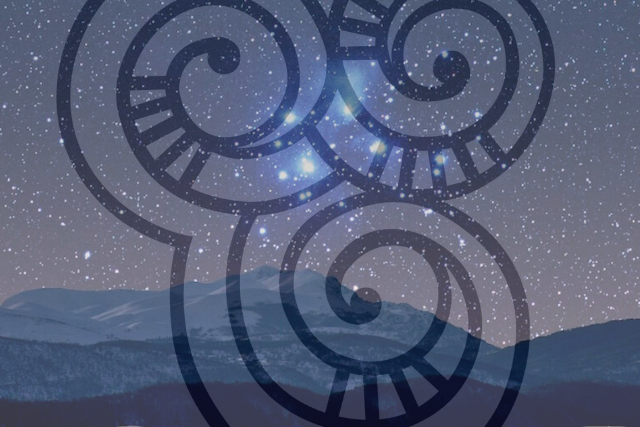 Matariki
15 Jul
This week Matariki reappears in the night skies, signalling the beginning of the Mãori New Year. It is a time for whãnau and friends to come together to celebrate, reflect on the previous year and plan for the future. It is a time to reflect and rest, and what better way to do so than by enjoying good food, great company and award-winning wines.
Matariki literally translates to 'eyes of god' or 'little eyes'. According to Mãori legend, when Ranginui (the sky father) and Papatũãnuku (the earth mother) were separated by their children, Tãwhirimãtea (the god of the winds) became so angry that he tore out his eyes and threw them to the heavens, creating the star cluster known as Matariki.
In the past, tohunga would look to Matariki to predict what the next year would hold for the growing season. The brighter and clearer the stars looked, the warmer the season would be. Nowadays, Matariki is seen as an important time to celebrate the earth and show respect for the land. Matariki appears in the eastern sky around the shortest day of the year.
Here at Hãhã, every bottle carries the company's distinctive motif logo, derived from Tãwhirimãtea, the god of winds. For Mãori, the motif symbolises the great god of storms – on both the water and on the land. For us, it speaks to who we are as a family, as a company, and as an award-winning wine producer. As a family owned and focused, quality driven company built on manaakitanga and the foundation of sharing and caring, we are driven by a deep connectedness with the land and its sustainability. Our brand and culture is all about bringing people together to eat, drink and share with each other which is how Matariki is celebrated.