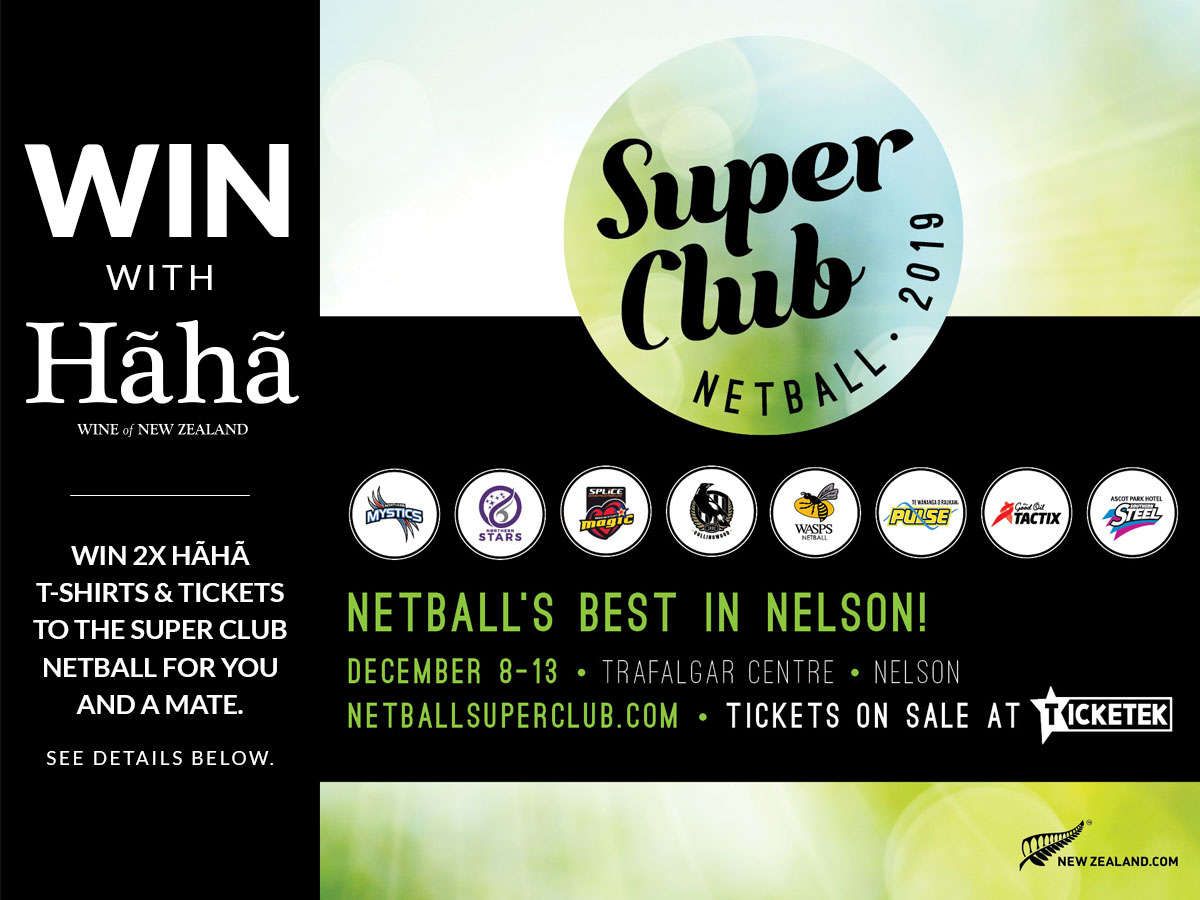 Facebook and Instagram Competition
24 Nov
COMPETITION CLOSED
BE IN TO WIN!
Who's up for some action packed netball and good times with a friend?
Super Club Netball is back running from 8-13 December at Trafalgar Centre, Nelson, and Hãhã Wine is proud to be a sponsor of this great sporting event highlighting netballs' best.
To celebrate we are giving away 12 tickets to the tournament and Hãhã merchandise to the lucky winners.
The five-day action packed event will feature all six ANZ Premiership teams : Mystics, Stars, Magic, Pulse, Tactix and Steel; plus two international club teams – the Wasps from UK, and Collingwood Magpies from Australia.
Make sure you are following @hahawine on Instagram or like our Facebook page and tag the friend you want to go with and don't forget to get your friend to follow us too! Don't be shy! You may tag additional friends in separate comments for multiple chances to win!
We'll draw the winners on Monday 2 December, so make sure you tell us who you want to go with.
Terms and Conditions:
This competition is in no way sponsored by Instagram or Facebook.
You must be 18 years or over to participate in this competition.
There are 6 draws, each for 2 tickets and 2 t-shirts per draw. Tickets pairs ­are for 1 day only of the 5 playing days of competition. Ticket days are non-changeable.
Competition will run from 25th November to 1pm 2 December 2019. Winners will be announced by 5pm 2 December 2019.
By participating in this competition you are agreeing to be contacted by Hãhã Wine should you be selected a winner.
For more information about Super Club Netball, head to https://www.netballnz.co.nz/competitions/competition-detail/super-club