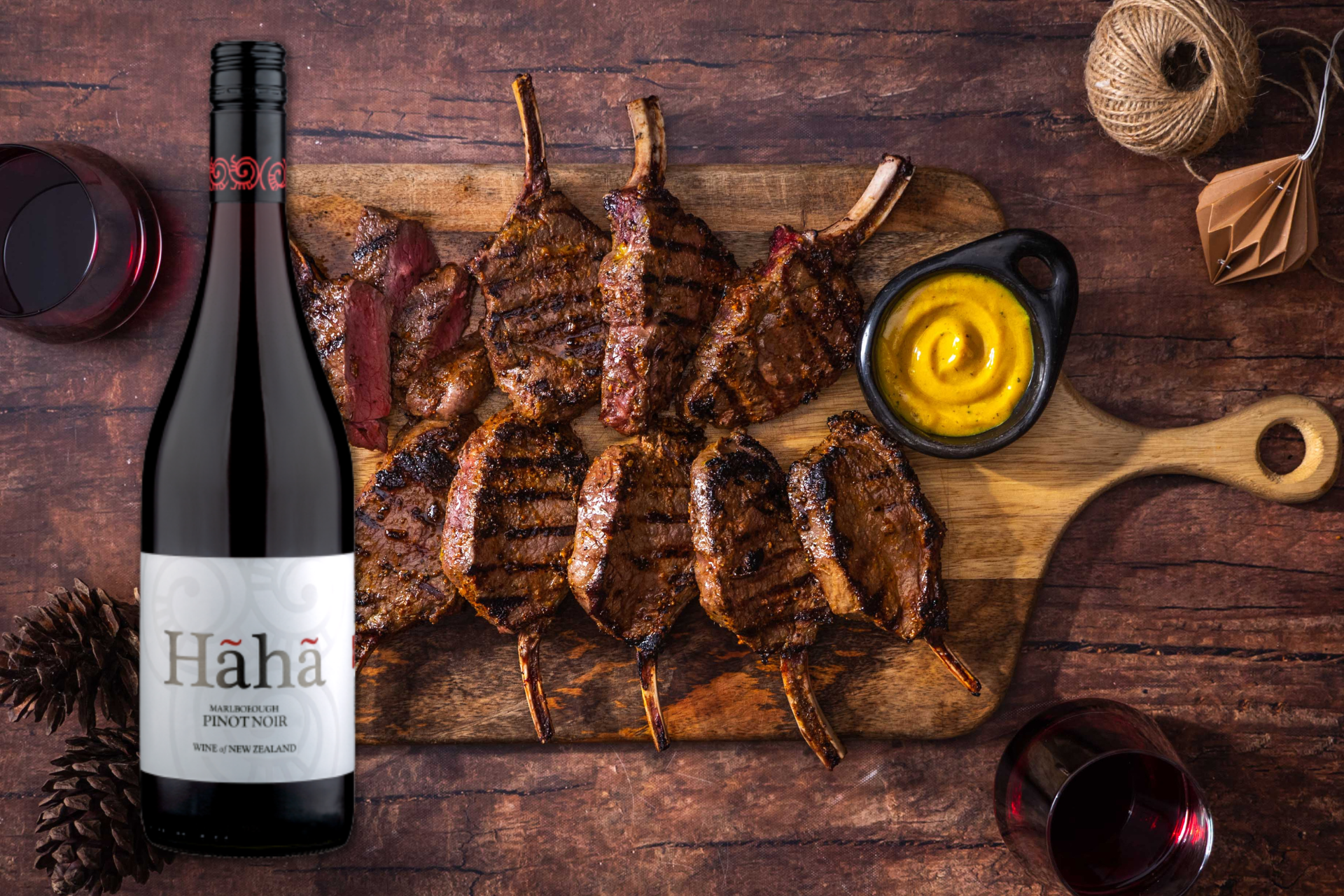 BBQ Venison Cutlets Recipe
19 Dec
**Download a printer-friendly version of the recipe here**
BBQ Venison Cutlets 
Bring out the barbecue for these venison cutlets. They're so delicious that your guests will be going back for seconds and asking for the recipe.
Prep time: 5 mins         Cook time: 10 mins         Serves: 5
Ingredients:
1 New Zealand farm-raised venison rack
Rum and Que Carolina mustard sauce
Rum and Que ram-rod meat rub
Oil, for the barbecue
Method:
1. Slice the venison racks into cutlets. Pat dry. Rub all over with mustard then sprinkle liberally with meat rub.
2. Preheat the barbecue to medium-high heat. Drizzle with oil then grill the venison cutlets for 4-5 minutes each side for medium-rare. Rest for 5 minutes before serving with your favourite sides and glasses of Hãhã 2021 Marlborough Pinot Noir.