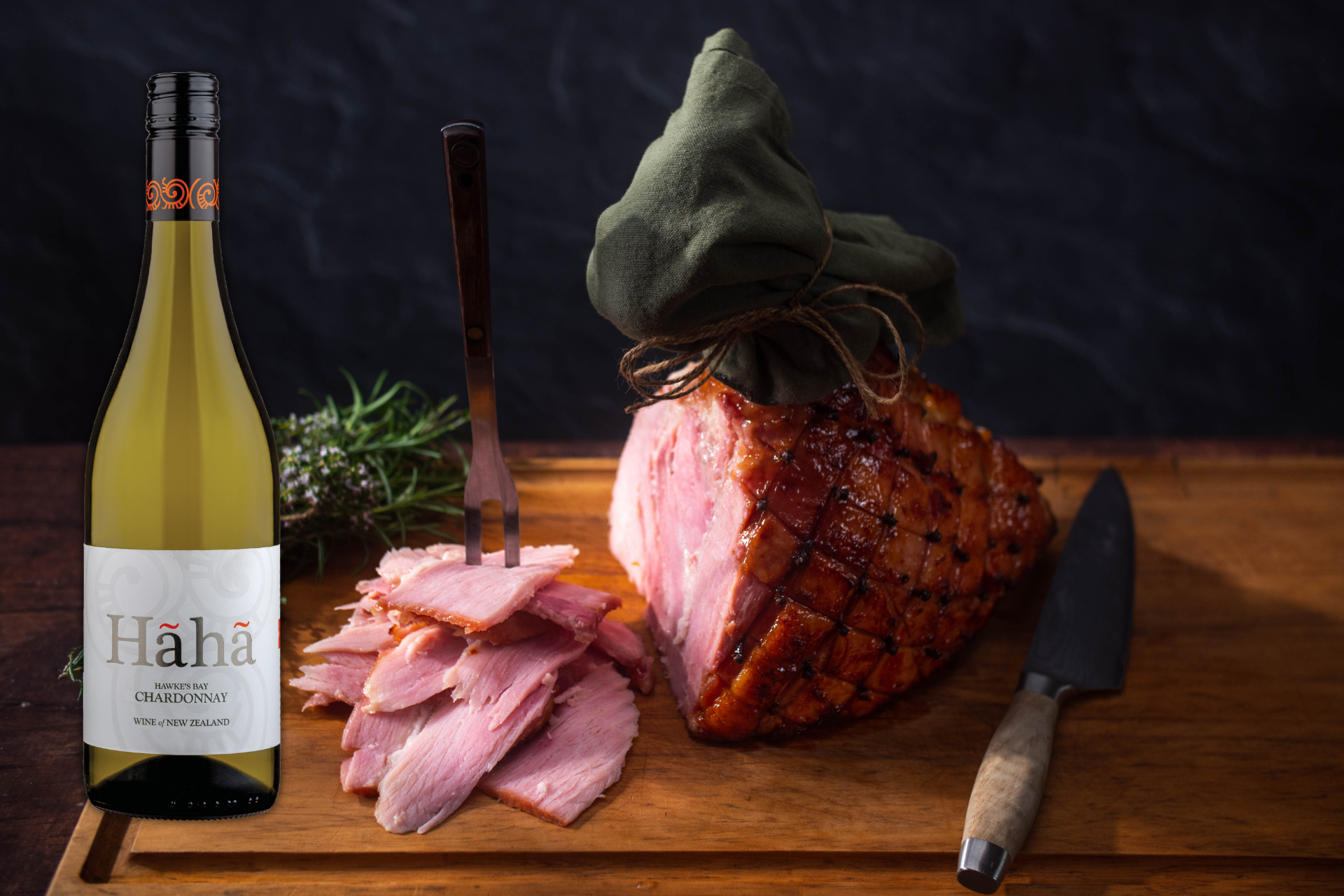 Apricot Glazed Ham
22 Dec
**Download a printer-friendly version of the recipe here**
Apricot Glazed Ham
It isn't Christmas without a perfectly glazed ham. Follow our easy steps to prepare and glaze your festive favourite. Perfect with a glass of Hãhã 2021 Hawke's Bay Chardonnay. 
Prep time: 15 mins         Cook time: 60-75 mins         Serves: 25
Ingredients:
Farmland cooked on bone ham
1 jar (180g) Farmland apricot ham glaze
¼ cup whole cloves
Method:
1. Preheat the oven to 180°C fan bake.
2. Remove the skin from the ham leaving 1 cm of fat on the surface. Score the fat with a knife creating a diamond pattern. Generously baste the ham with the apricot glaze. Place a clove in the corner of each diamond. Place into a deep baking dish.
3. Place on the lower shelf in the oven and cook for 60-75 minutes, basting as needed, until cooked to your liking.
4. Leave to rest for 15 minutes, baste again, carve and enjoy with a glass of Hãhã Chardonnay.