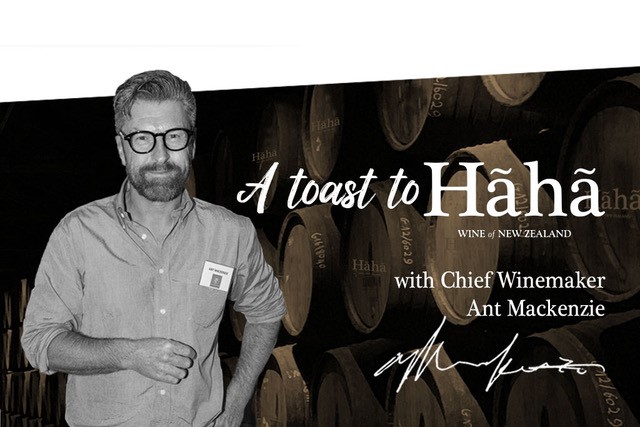 2021 Vintage Report
12 Apr
The accolades our Chief Winemaker has are prestigious and numerous, winning many gold medals and industry honours over his illustrious career that has taken him all over the world. He has also been selected as one of Cuisine Magazines Top 100 'people, products or things we love'.
In addition to the accolades received for his wines, Ant is a Senior Wine Judge/Panel Leader at the New Zealand Wine of the Year, NZ International Wine Show, and the A&P Hawke's Bay Wine Awards.
We hope you enjoy his report on the stunning 2021 vintage!
---
2021 VINTAGE REPORT
It seems very early to be writing a vintage report in early April. In many respects, 2021 was a normal growing season except for the fact that harvest commenced and finished very quickly. As always there is a good reason for this; low yields.
For winemakers what separates a good vintage from an excellent vintage comes down to three things: light, heat, and rainfall. New Zealand's winegrowing regions are blessed with a perfect balance of all three most years. In Hawke's Bay, we like more heat to ripen the reds, in Marlborough we like it a little cooler to preserve the aromatics in the Sauvignon Blanc and Pinot Noir. Both regions enjoy low rainfall which also looks after the third factor, light. If it rains too much, there isn't much light!
Focusing on the regions, Hawke's Bay has had the fourth very good vintage in a row, highlighting the impact that different combinations of light, heat, and rainfall have on the wines. Climatically, there isn't too much to differentiate between the past two years. Both 2020 and 2021 were slightly warmer and drier than the Long Term Average (LTA). As a result of lower crops due to the smaller berry size in 2021, I sense that the 2021 wines will have a slight edge over 2020 wines. The 2021 wines will be darker in colour, have more flavour concentration, and be more textured on the palate.
In contrast, Marlborough produces very high-quality wines every year. One of the reasons for this is Sauvignon Blanc's ability to deliver flavour at wildly different cropping levels. 2020 was a record year for grape production in New Zealand – largely driven by our most planted variety and region – yet the wines showed the classic balance of unique Marlborough flavours. Pinot Noir is much more sensitive to yield. We work very hard with Pinot Noir in both larger cropping years and low cropping years to get the balance of colour, flavour, and texture just right in the winery. 2021 is a much lower producing year due to a combination of frosts (the most fruitful buds were damaged) and poor flowering (fewer berries were fertilised). Like Hawke's Bay, Marlborough enjoyed a relatively normal growing season. Because the yields were low the grapes ripened quickly resulting in a compact and quick harvest for both varieties and the wine quality is fantastic.
Vintage 2021 has been of exceptional quality for both Hawke's Bay and Marlborough. The resulting wines will be celebrated and reflected on for many years to come. 2021 also reminded us that growing grapes in the regions best suited to those varieties ensures high consistent wine quality year on year.
Until next time,


Source: nzwine.com